Exodus 1:5-14. 5 All the descendants of Jacob were seventy persons; Joseph was already in Egypt. 6 Then Joseph died, and all his brothers and all that generation. 7 But the people of Israel were fruitful and increased greatly; they multiplied and grew exceedingly strong, so that the land was filled with them.
8 Now there arose a new king over Egypt, who did not know Joseph. 9 And he said to his people, "Behold, the people of Israel are too many and too mighty for us. 10 Come, let us deal shrewdly with them, lest they multiply, and, if war breaks out, they join our enemies and fight against us and escape from the land." 11 Therefore they set taskmasters over them to afflict them with heavy burdens. They built for Pharaoh store cities, Pithom and Raamses. 12 But the more they were oppressed, the more they multiplied and the more they spread abroad. And the Egyptians were in dread of the people of Israel. 13 So they ruthlessly made the people of Israel work as slaves 14 and made their lives bitter with hard service, in mortar and brick, and in all kinds of work in the field. In all their work they ruthlessly made them work as slaves.
God makes promises. That's what he does. God also keeps promises. That's what makes God God.
In Genesis God promised Abraham that he would be a great nation. Like the stars and like the sand.
Genesis 22:17. I will surely bless you, and I will surely multiply your offspring as the stars of heaven and as the sand that is on the seashore. And your offspring shall possess the gate of his enemies,
This was called the Abrahamic Covenant. God made promises to Abraham and they will not be broken because God never breaks a promise.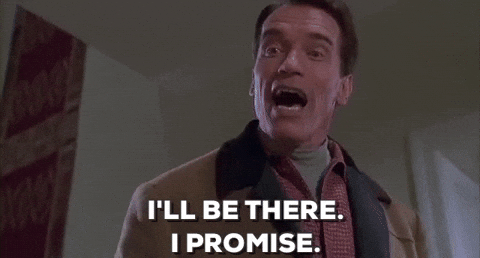 When Exodus opens we find the people of Israel in Egypt about to be slaves. Why? Because God has kept his promise. They are fruitful and increasing greatly because that is what God promised would happen to them. And that is threatening to the new Pharaoh. But the more they were oppressed, the more they multiplied and the more they spread abroad. Not even oppression by the enemy can stop God's promises from being fulfilled.
But here's the conflict in this opening chapter. Yes, God is keeping part of his promise (a large and growing nation), but there is another part of the promise to Abraham that is not happening and won't be anytime soon. The Promised Land.
Genesis 15: 18-21. 18 On that day the Lord made a covenant with Abram, saying, "To your offspring I give this land, from the river of Egypt to the great river, the river Euphrates, 19 the land of the Kenites, the Kenizzites, the Kadmonites, 20 the Hittites, the Perizzites, the Rephaim, 21 the Amorites, the Canaanites, the Girgashites and the Jebusites."
If you're thinking ahead you can see that Exodus is not just some random Bible story. It is part of God's big story to save his people and then use them in their promised land to change the world as they worship Yahweh.
When we think about our life in Christ it isn't too different from Exodus 1. God's promises to us are all answered in Christ and our union with him. But they aren't all fully realized right now. There's still a "future and a hope" that we long for. We are blessed with Christ's indestructible life. We are fruitful. God has increased us, and multiplied us. Not just physically of course, but spiritually. And why? Because he made a promise to us to bless us in the Beloved. And just like with Israel, God will bless us no matter what, even when we are stuck in "Egypt." Even when we look like slaves.
Ephesians 1:3;6. Blessed be the God and Father of our Lord Jesus Christ, who has blessed us in Christ with every spiritual blessing in the heavenly places. 6 to the praise of his glorious grace, with which he has blessed us in the Beloved.
Just like in Exodus 1 we are highly blessed but we are also highly stressed. Why? Because there's an evil king that is threatened by us who wants to stop this blessing from taking shape in our lives. He's not a Pharaoh. He's even more sinister. He's the prince of the power of the air.
Ephesians 2:1-4. And you were dead in the trespasses and sins 2 in which you once walked, following the course of this world, following the prince of the power of the air, the spirit that is now at work in the sons of disobedience— 3 among whom we all once lived in the passions of our flesh, carrying out the desires of the body and the mind, and were by nature children of wrath, like the rest of mankind.
4 But God…
And so the Exodus story is one that asks the people to trust God. To trust his covenant promises. To trust his goodness. His faithfulness.
And this is our story. Will we trust the promises of God that are found in Jesus? Some of these promises are right now – internal spiritual growth, transformation into Christ's likeness, change of heart and desire – all in the midst of the trial. And some of these promises are yet to come – rescue from the trial and full release from the slavery of this world.
"But the people of Israel were fruitful." How? Because "But God."
"To live is Christ" is to claim all the promises of God. Promises that are "already" and promises that are "not yet." Promises that are all answered YES in Jesus Christ.