Judges 13:2-24.
2 [Manoah's] wife was barren and had no children. 3 And the angel of the Lord appeared to the woman and said to her, "Behold, you are barren and have not borne children, but you shall conceive and bear a son…6 Then the woman came and told her husband, "A man of God came to me, and his appearance was like the appearance of the angel of God, very awesome. I did not ask him where he was from, and he did not tell me his name, 7 but he said to me, 'Behold, you shall conceive and bear a son…24 And the woman bore a son and called his name Samson. And the young man grew, and the Lord blessed him.
Advents always begin in the dark. And that's exactly where the story of Samson begins. Before the recounting of this incredible angelic advent, the author of Judges tells us that Israel is in a very dark place. They have rejected the Lord and have been subdued by the Philistines (again).
Mr. and Mrs. Manoah live in the midst of this cultural darkness while facing their own personal darkness. If children are the heavenly blessing, then to be barren must be the heavenly curse. Not to mention they literally live on the border of Philistia. Every day they wake up in both danger and despair.
That is until the day the light of God graciously broke through their darkness. Into these two desperate lives the light will come. The Angel of the Lord (Christ himself) brings them the good news of the birth of a son. A son who will begin to save his people from the hand of the Philistines.
And she called his name Samson. "Sunshine."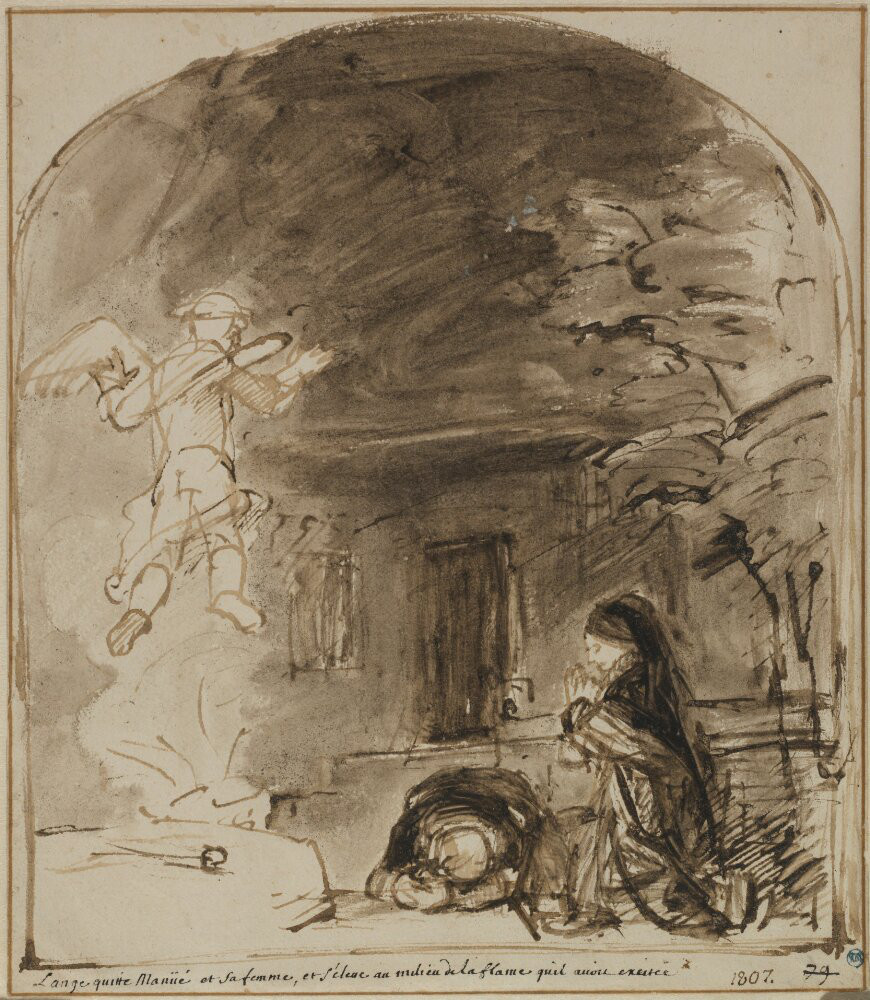 The parallels between this angelic announcement of the birth of Samson and the announcements of Christ's birth are obvious. A dark time. The need for salvation from an enemy. A miraculous birth. An angelic appearance to a woman and then to her husband.
But this birth is not announced by Gabriel. Samson's birth is announced by God himself. The Angel of the Lord. Jesus. Why? To remind us that Samson is NOT our savior, but rather Samson points us to our Savior. In Samson we see a shadow of the Messiah. God's provision of a warrior to fight for his people. A light in the darkness. A hope in a time of desperation. Like Christ, Samson is full of great power and wisdom from the Holy Spirit. Like Christ, Samson will pursue his bride at all costs, even to his own demise. And like Christ, Samson will only win by dying.
Although he didn't realize it until the end, Samson was born for something much bigger than himself. He was born to be a light in the darkness. A light that shines through self-sacrifice.
And so were you. In Christ we have been re-born into something much bigger than ourselves. We are Christ's sunshine. His Samsons. We are his "light of the world." Called "out of darkness and into his marvelous light" to live as "children of the day."
Yes, advents always begin in darkness, but God never lets them stay there. He always shines a light. Samson. Jesus. You. Me. We are the light of God in this world of darkness shining the light of self-sacrifice through the life and light of Christ in us.
Do you see your life in Christ as part of something much bigger than yourself?
How can God use you to shine the light of his self-sacrifice into the dark world around you?