Galatians 4:19. my little children, for whom I am again in the anguish of childbirth until Christ is formed in you!
"To live is Christ" flows from this amazing truth that Christ is being formed in us. This is union with Christ; both being In Christ and Christ being In You. This is the zoe life that God has granted to you by his free grace. It is the goal of our salvation, to be like Christ; to be transformed into his image, and thus the image of God. Christ formed in you is the meaning of life, because imaging God is the meaning of life.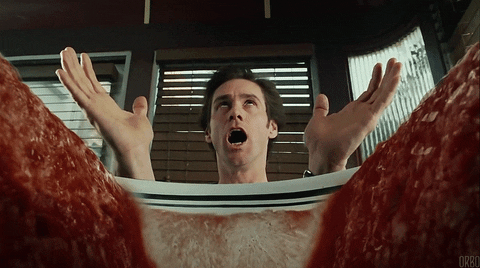 But what does "Christ formed in you" mean? What are the causes and implications of it? Here's a few:
Christ formed in you is all of grace.
Apart from grace we would not be In Christ, nor would we have Christ in us. Grace justifies us, but it also sanctifies us. It is by the finished work of Christ alone that Christ can be formed in us. It is by grace alone that we are transformed into his likeness, not by anything that we manufacture or produce of ourselves.
Christ formed in you is all of faith.
By God's grace he invites us to be partners in the process of our formation into Christ. What is our role in the process? Faith. Passive, trusting faith in the finished work of Christ for us. But also active trusting faith in the ongoing work of Christ in us producing good works. Faith trusts that God forming us into Christ is far better than us forming us into our own self made man or woman.
Christ formed in you is character formation.
At the end of the day Christ's life in us, his zoe, his image, will result in our character more and more reflecting his character. His dependency our dependency. His love our love. His holiness our holiness. This is the "Fruit of the Spirit." As Christ is formed in us, we will exhibit love, joy peace, patience, kindness, goodness, faithfulness, gentleness, and self control as the natural result of our faith in Christ.
Christ formed in you is not optional, it's inevitable.
Like the fetus that will grow, Christ in you will grow. This is the good work that God has started and will bring to completion in you. You are being changed. You will be transformed into Christ.
Christ formed in you is a process.
Just like the baby in the womb is in process, so is Christ in you. Yes we already have all of the Christ that we will ever need, like a baby has all the genetic information it will ever need to be an adult. But growth is a slow, joyful, but often painful process.
By the way, this was true of Jesus both physically and spiritually too. He had to be made mature through suffering in order to be our Savior.
Christ formed in you is the result of your freedom.
More on this is coming in chapter 5 of Galatians. We are set free by Christ and in Christ. But we are not set free in order to do nothing, or coast until the rapture. We have been set free so that Christ may be formed in us to God's glory as we by grace through faith image him more and more in our character and lifestyle.
Christ formed in you removes all boasting.
Mankinds' greatest problem is pride. We default to boasting. It's part of our self justification project. But Christ formed in you will remove any and all boasting over time. How? Because more and more you will see that it is all of grace. That even your participation with Christ in your growth is the by-product of his love and mercy. Self forgetfulness is the surest sign of Christ being formed in you.