Abiding in Christ is union with Christ. And abiding in Christ brings us his life. And this life brings with it one of the greatest signs of life possible: joy.
John 15:11. These things I have spoken to you, that my joy may be in you, and that your joy may be full.
Does this statement by Jesus seem to be unrealistic and elusive and almost ridiculous? It might, especially when we remember that Jesus is talking about fullness of joy literally a few hours before he dies on a cross.
Jesus did not call us to abide in him so that he could load us down with all kinds of rules and regulations that steal our joy. He didn't die for us to pile on the guilt and shame and leave us joyless. He is full of joy, and so abiding in him will result in a joy filled life.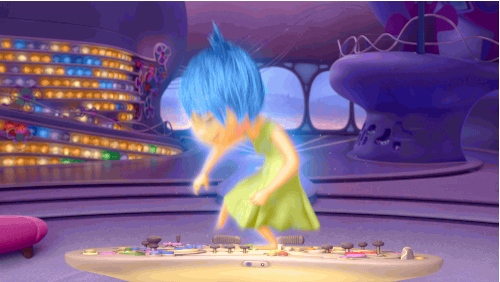 But how precisely is he full of Joy? And how are we going to be full of joy? The answer in John 15 is by keeping his commandments: believe in Jesus and love like Jesus. These two things bring the fullness of Christ's joy to our lives. We find joy in trust and in love. We find joy when we put Christ and others before ourselves. We find joy in abiding in eternal love and then sharing that love. We find joy in knowing that Christ gave everything for us.
Nothing causes more joy than to be loved. And with Christ's life in us, we know that we will always be loved.
Are you loved? The cross says you are, and the indwelling life of Christ says you are. And if you are, then life should be a joy filled ride. Not free from all hurt, and suffering. But joy filled because it is free from guilt, shame, burden, doubt, and fear. The joy of the Father over of the Son guarantees His joy over you. So find joy in being loved, not in your circumstance. Find joy in "to live is Christ."