Early on in this blog, we connected life to imaging God and having freedom, love, and purpose. We traced these big ideas, and others, through the early pages of Genesis. But how does the person of Jesus offer these things to us? God wants us to have freedom, love, and purpose, but why is it only Christ that provides these things in their fullness?
Freedom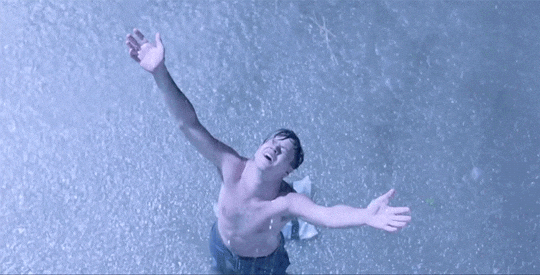 Jesus' life unites with our life, offering freedom from sin. We are given his righteous record, and his righteous desires. We now are truly free to either sin or not sin. One day when we are totally transformed to his likeness, we will be free yet unable to sin. Why?Because our desires will be perfectly pure.
Love
Jesus is the full manifestation of God's love in the flesh. His death on the cross is the greatest display of unconditional love for an enemy that the world has ever known. But he not only models love, he IS love. His life in us is a life of love. To have his life is to have the unconditional, never ending, love of God, and that is the life. There is no eternal life without eternal love. When we receive this love and life by grace it frees us to love him and others from a pure heart, rather than from trying to reciprocate, or earn that love. And when our desires are changed, the outflow is love to others and to God.
Purpose
Jesus is the king of the universe, and his purpose is to bring the world to the Father as worshipers and image bearers. When this mission is accomplished, perfect shalom, and justice are achieved. Because his life is in us, his purpose is now our purpose. His goal is to reign over all things and then place all things at the feet of his Father. Our purpose is to be used to bring everything under Christ and place them at his feet (our lives, families, communities, churches.) Our partnership with Christ gives us the greatest purpose in the universe.