Our desire for glory changes everything. Either for the bad or for the good. In the Garden of Eden, Adam and Eve's desire for glory led them to choose the glory of knowledge over the glory of God's life and goodness. In Exodus we see the same story played out, just with different players and mixed results.
As we said yesterday, God rescued the Israelites from Egypt and then took them into the wilderness to set them apart as a holy nation. They were to be one nation that would be a light to all nations, just as was promised to their father Abraham. God set the nation of Israel apart with his law. But the law only produced more rebellion. More rebellion, more law, more law, more rebellion.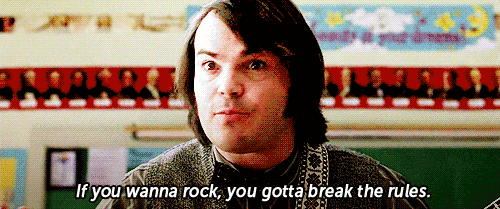 We see this cycle playing out in Exodus 32-34.
Exodus 32:1. When the people saw that Moses delayed to come down from the mountain, the people gathered themselves together to Aaron and said to him, "Up, make us gods who shall go before us. As for this Moses, the man who brought us up out of the land of Egypt, we do not know what has become of him." 
Exodus 32:4-5. And he received the gold from their hand and fashioned it with a graving tool and made a golden calf. And they said, "These are your gods, O Israel, who brought you up out of the land of Egypt!" 5 When Aaron saw this, he built an altar before it. And Aaron made a proclamation and said, "Tomorrow shall be a feast to the Lord." 
Moses was on Mount Sinai talking to God and receiving the Law. The people felt the absence of God, rather than the presence of God. So they compelled Aaron to make them an idol by which they would worship Yahweh. And this sin would make them less than human. Humanity is designed to image God. To worship him alone. To rule over creation, not worship creation. The Israelites have lowered themselves below the creation, just as Adam and Eve did that day they listened to a snake. And just like you and I do every time we worship something that is less than God.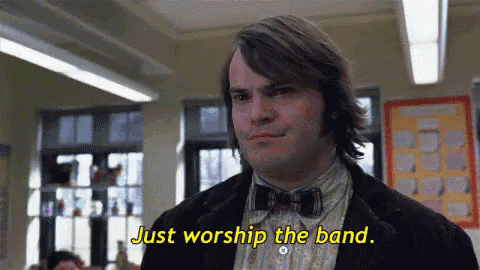 But why did they do this? Did they feel abandoned? Confused? Left out? Dissatisfied? We don't know for sure, but we do know that they were missing glory. Their desire for glory changed everything for them. Rather than living by faith in the unseen glory of the Creator, his goodness, love, and mercy, they decided to live by the seen glory of the creation. Soon God would declare the removal of his presence from Israel.
Exodus 33:1-3. The Lord said to Moses, "Depart; go up from here, you and the people whom you have brought up out of the land of Egypt, to the land of which I swore to Abraham, Isaac, and Jacob, saying, 'To your offspring I will give it.' I will send an angel before you…  but I will not go up among you, lest I consume you on the way, for you are a stiff-necked people."
But then Moses would pray a prayer that also changed everything. His desire for glory would not be found in a golden idol, but in the glorious presence of Yahweh himself.
Exodus 33:18-19. Moses said, "Please show me your glory." 19 And he said, "I will make all my goodness pass before you and will proclaim before you my name 'The Lord.' And I will be gracious to whom I will be gracious, and will show mercy on whom I will show mercy. 
God would pass by Moses displaying his visible glory and declaring his invisible glory- the glory of his goodness. And this amazing prayer of desire for the glory of God would bring the nation back into God's favor. God would forgive the people and renew his covenant with them. He remembered his promise to Abraham, and he remained faithful in spite of their faithlessness.
So we see, in the Israelites, a desire for glory that leads to separation and death. And we see in Moses a desire for glory that leads to the face of God and his life giving presence.
"To live is Christ" means that our desire for God's glory, the desire for life, has been offered in the life of Jesus Christ. God has not abandoned us. And the cross of Jesus proves that he never will. And that is the glorious goodness of God.
Think: Have you ever felt abandoned by God? How have you tried to fill the perceived void of his glory? Are you moving towards death or towards life?